Gastro-festive cuisine with a view
With its breathtaking view of Lake Geneva and its 2000 m2 garden surrounding the property, Le Floris offers a unique environment at the gates of Geneva. Completely renovated and resolutely modern, it is available in several locations offering as many different concepts and varied atmospheres, from morning to evening. "Whether for a business lunch, a romantic or festive dinner, a family brunch, or simply to drink a coffee while teleworking, Le Floris is an evolving place that adapts to the needs and desires of its customers throughout the day and into the evening," say its founders.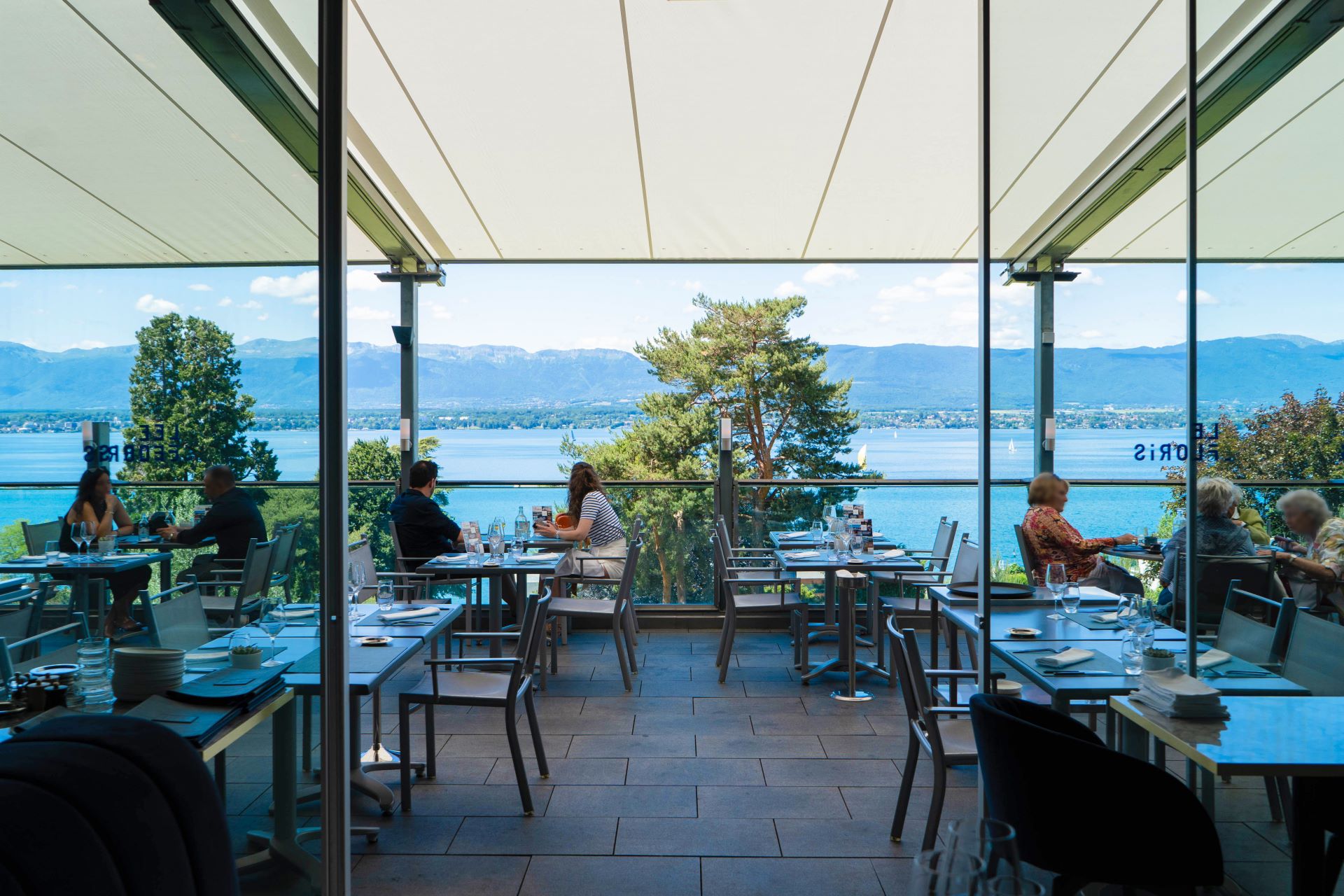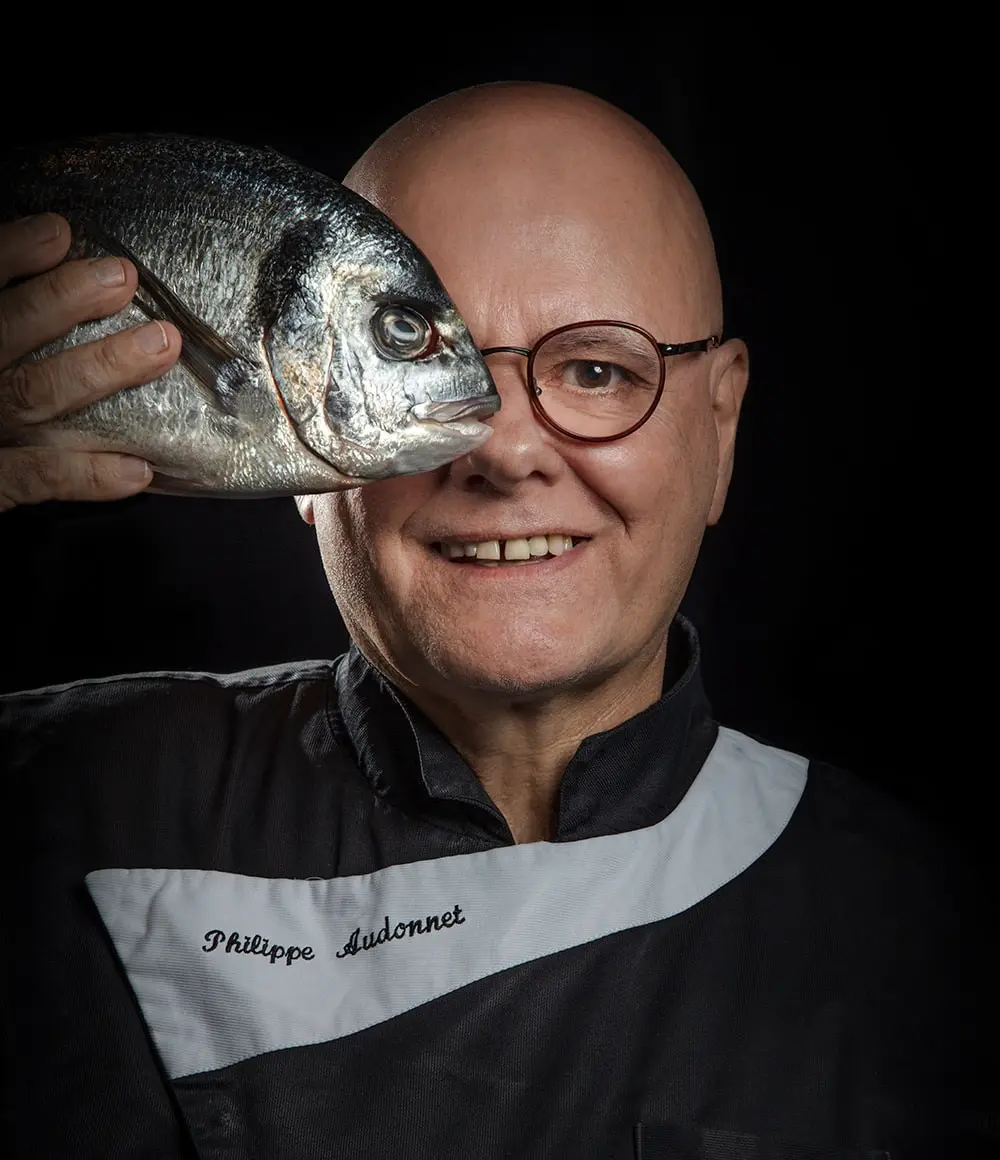 The chef Philippe Audonet
This spring, a new menu is being created by a new Chef, for whom the Geneva codes have no secrets. Long established in Geneva, Philippe Audonnet has delighted lovers of elaborate and subtle cuisine, which does not lack originality. Trained by the greatest, he began his career in renowned Parisian establishments such as Vergé, Taillevent or even the Ritz. In Geneva, he officiated for more than fifteen years at the table of the Hotel d'Angleterre, the Windows, before joining the Café des Banques as Chef and owner. From now on, it is at the Floris that the Chef has taken up residence and devotes himself fully to his art, to perpetuate in his own way, the culinary transformations already initiated by his predecessor. Driven by a keen sense of refinement, Philippe Audonnet will present his inventive dishes and original combinations to his guests.

At aperitif time or after dinner, the Bar Lounge of the establishment is an invitation to take time to breathe, comfortably seated in sofas facing the lake and the mountains. Located at the entrance, the bar confers a real spirit of sharing, conviviality and comfort, where warm and delicate materials are mixed with artistic creations reminiscent of the ripples and vibrations of Lake Geneva. The bar is a unique experience, where one can admire the most beautiful sunsets while sipping a cocktail or prolong the evening with a drink or two, as the lights dim to make way for a more festive atmosphere.
From classic Manhattans and Negronis to custom creations, the mixologist offers inventive, homemade cocktails that can be personalized to suit your taste and kept cool thanks to a new concept of refreshing tables.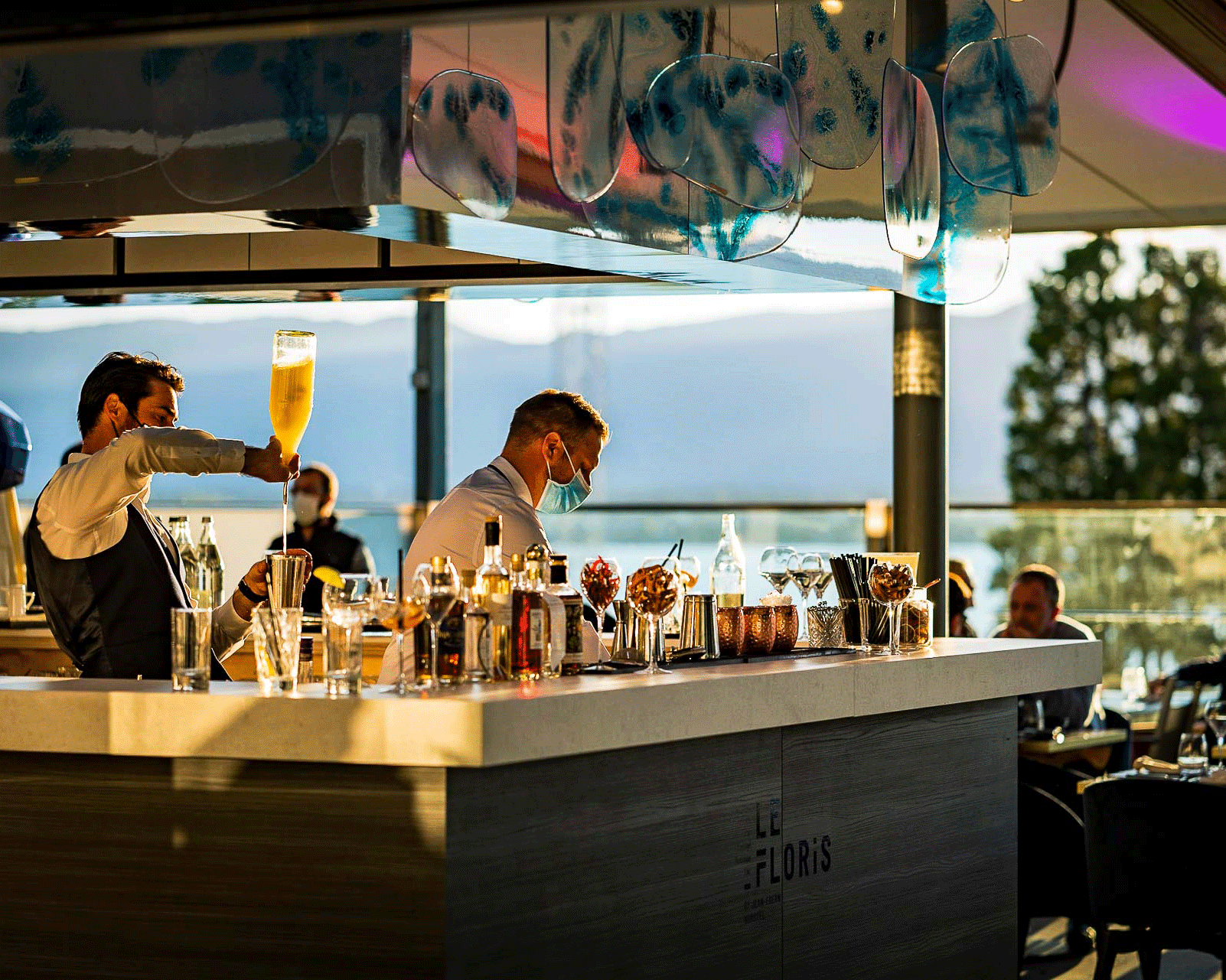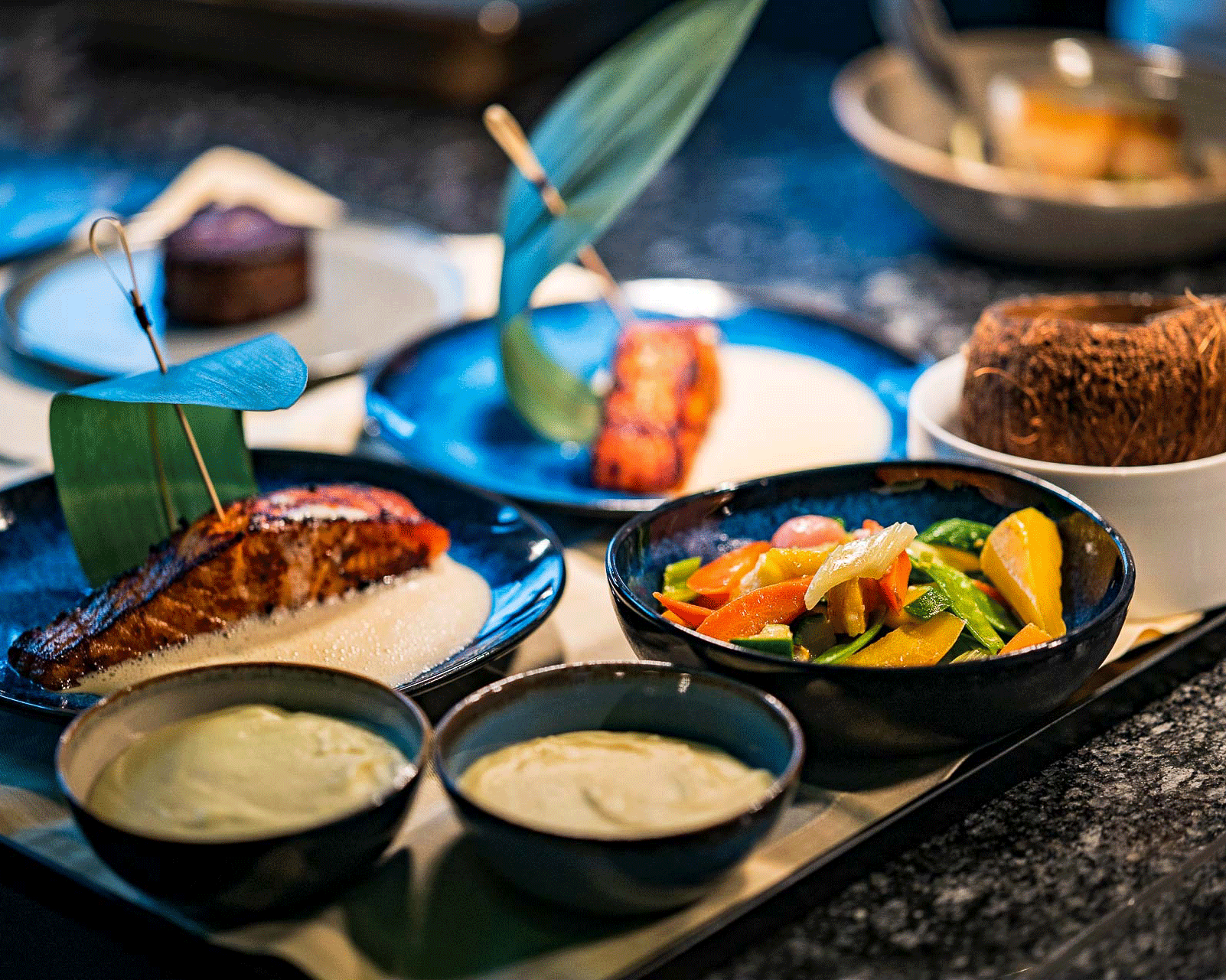 With a base of classic French cuisine – oriental in its presentation of the starters and with an Asian influence in the harmony of the tastes – the Restaurant Fusion proposes a gourmet and inventive cuisine, imagined around dishes to share. Salmon marinated in miso, Linguine with blue lobster and shellfish bisque or Beetroot emulsion with hummus are just a few of the dishes to be found on the menu, which will evolve according to the seasons. Swiss and Aniérois wines will be proposed, along with many proposals that will delight the oenophiles.
These places to live, which invite you to take time for yourself and enjoy a sparkling moment in a friendly atmosphere, can also be privatized. As a result of Lionel Roques' history, events are an important part of the project. From large-scale events to more targeted concepts, these evolving venues can be customized for a launch party, a corporate seminar, or a wedding. All in a warm and festive spirit, with a service as caring as neat.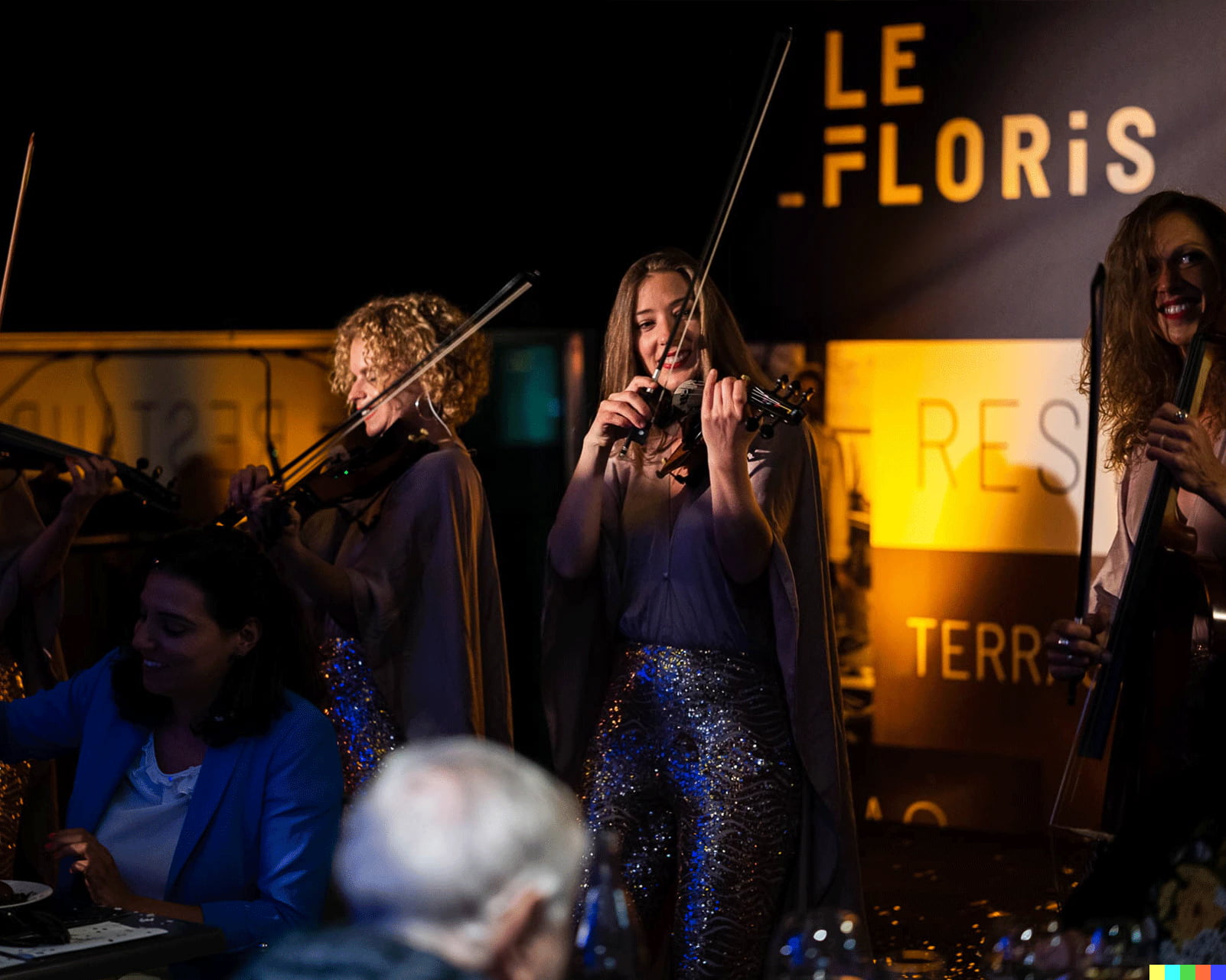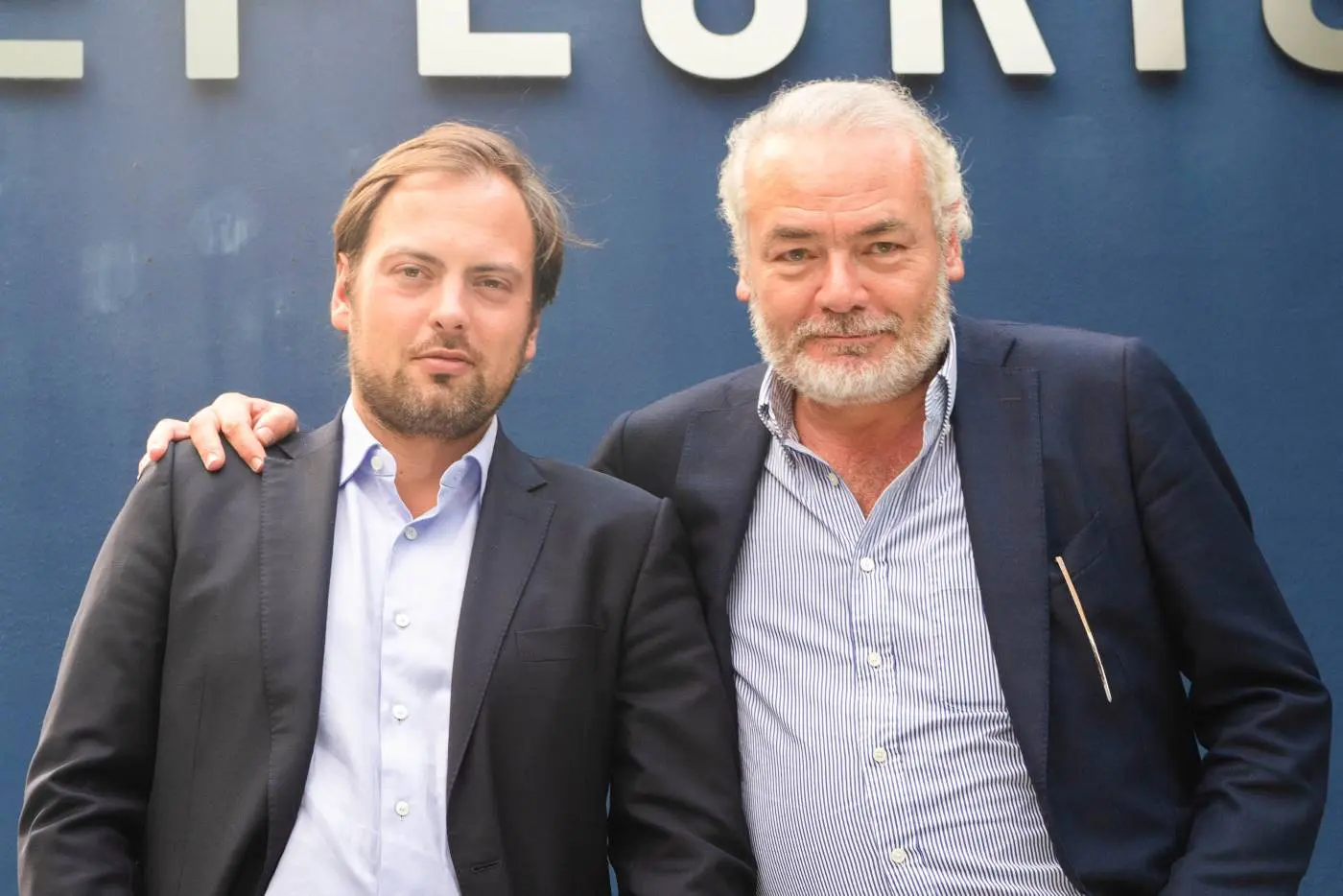 Bright and spacious, the restaurant, which can accommodate about 100 diners, opens onto a 150 m2 terrace, as well as a warm room, bordered by a comfortable U-shaped bench, which offers a plunging view of the lake.
On the sides, two rooms with a capacity of 12 people can be entirely privatized to welcome professional meetings or any other event on request.